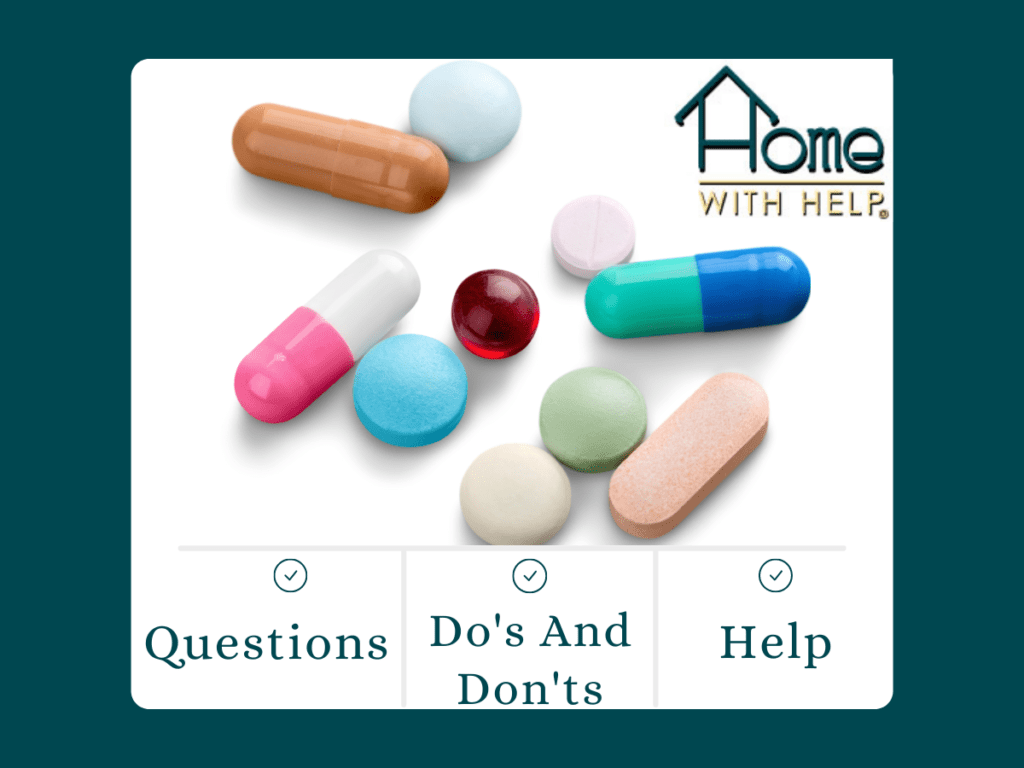 The older we get, it seems that most of us need medication for a variety of reasons. Some people take quite a few different medications together. As a Home Care Agency, we have seen where this can cause lots of issues. This is why we think medication safety is an important topic. So, here are some do's and don'ts as well as questions you can ask your doctor when it comes to medication.
Questions for Your Doctor
When you visit your primary care physician, here are some questions to ask them about the medications you are currently taking. There are some questions below for new medicines they prescribe as well. Some of these questions may be answered by your Pharmacist as well. So, ask your doctor…
What is this new medicine for?
How can I tell if the medicine is working? Do you check my bloodwork for this?
Do I really need all of this or is there something else I can do instead for this problem I am having?
How long do you think I will need to take this medication?
What are possible side effects of this medicine?
Can I take this medicine with the other medicine I am already taking?
Are there any medicines on my list that I can stop taking?
Do's and Don'ts
Do create a reminder system. You can use a pill box, chart, or an app on your phone.
Do use a single pharmacy if possible. It is hard to keep track of all of your medications if they are all at different places.
Do dispose of unneeded or expired drugs safely.
Do keep medicines out of the reach of children and pets.
Read the labels for medicines. There is a national library of medicine with the most up-to-date labeling databse, DailyMed.
Don't discontinue a drug without your doctor's OK.
Don't combine medicines without checking with your doctor and pharmacist first. Even natural medicines and suppliments combined with prescribed ones may be harmful to your health.
We Can Help
A caregiver can help with medication safety. It is one of the services that an in-home care agency offers. At Home With Help®, our caregivers can provide transportation to the pharmacy or your doctor's office, pick up prescriptions for you, and/or help with a reminder system. It is ok to ask for help when it comes to medication safety, because your health matters. It can be overwhelming, so caregivers are a great resource. We always wondered why there isn't a national database for all prescribed meds, because it would solve many of the problems we see. Feel free to reach out if you ever have any questions on how a caregiver can help at 480-941-0200.