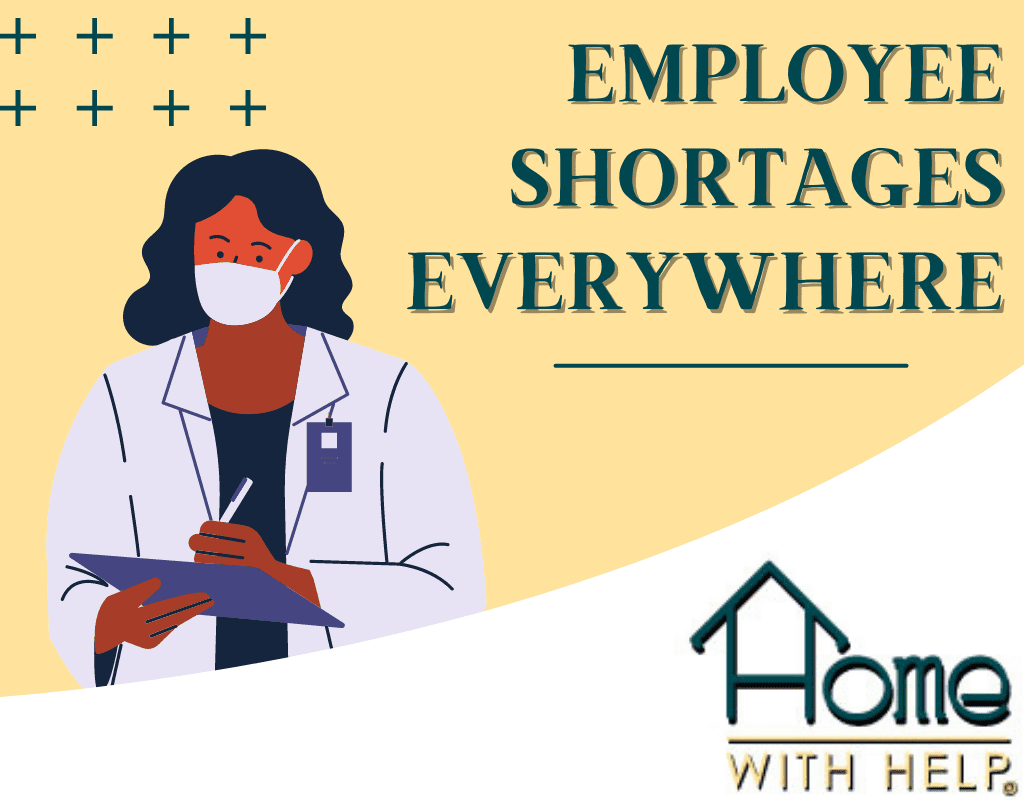 Have you heard the news? We (collectively speaking) are in the midst of The Great Resignation. Employee shortages are everywhere! We are definitely seeing it and feeling it in the healthcare industry. According to several online reports, over 4 million Americans left their jobs just in September alone. And it is still happening now.
What does this mean for employees?
The Great Resignation seems to be hitting the healthcare industry really hard. If you are an employee in the healthcare industry, employee shortages are definitely affecting you. A lot of the employees that ARE still working seem to be tired and overworked. Many of them are also unhappy with their work environment, because of the staff shortage and many other reasons.
There are some lucky people who work in a company that has a great company culture and they treat their employees well. Those businesses will continue to grow and attract more and more employees. The other companies will continue to struggle which will affect employees and consumers alike.
What does this mean for YOU?
Some of you may be thinking…what does this mean for you? If you have a loved one who needs medical attention, the staff shortage will affect you, if you haven't felt it already. There may not be enough employees to provide the care your loved one needs or deserves. We are hearing this to be true in hospital settings, rehab centers, care facilities, and doctor's offices.
What to do about it?
There are a few ways to get the care you or your loved one needs. One way is to hire a patient care advocate. They can help you navigate the complex world of healthcare. These amazing people advocate for you to make sure you get the care you need. Another way to get around the staff shortages in those facilities is to have the providers come to you. Nowadays you can have your doctor, physical therapists, occupational therapists, and caregivers come to you at home.
If you need a referral to a patient care advocate or other resources, Senior Living Connectors is a great organization in Arizona. If you are in need of a caregiver to be alongside you or your loved one to help with all activities of daily living, feel free to contact us anytime at 480-941-0200. We would love to support you at home.