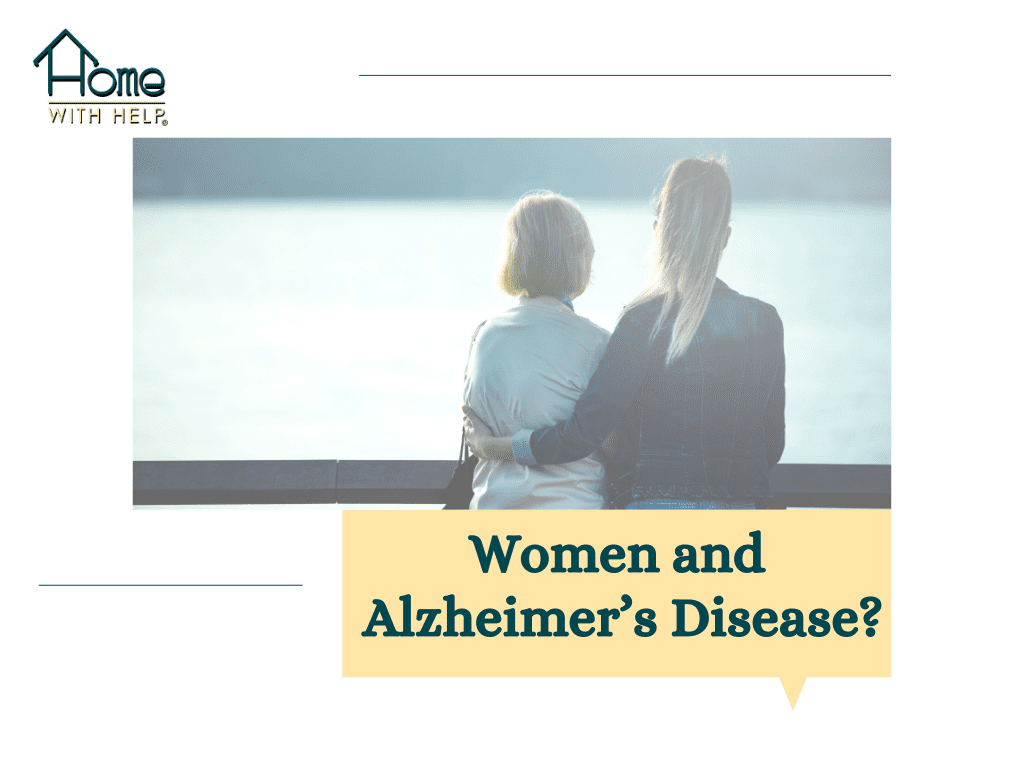 According to the U.S. Department of Health & Human Services, "nearly double the number of women are getting Alzheimer's disease compared to men". Symptoms seem to worsen more rapidly for women as well. While these facts seem daunting, there is some good news.
The prevalence of Alzheimer's disease and women does not stop women from winning. Women build communities, find strength in their surroundings and in science, and place their perspective on hope with scientific advancements in the field as well as advocacy for early detection. Here is more of the what, how and why about women and Alzheimer's Disease
How do you find strength?
The journey through Alzheimer's Disease is not one that anyone should face alone. The higher prevalence of Alzheimer's in women has led to the creation of strong, supportive communities. Women that rally together to share experiences, insights, and caregiving strategies find more comfort and peace. These communities offer a source of comfort, camaraderie, and a safe space to navigate this journey. Remember they can be online as much as in your community. Some suggested groups online are: Alzheimer's Association, Arizona Department of Economic Security Support Group, Even as posted by Very Well Health. Check out with other local organizations to see what works best for you or your loved ones. lastly, Inquire how to start the journey with the support from others living the same challenges.
What is the gender disparity in Alzheimer's Disease?
Research has shown that women have a higher likelihood of developing Alzheimer's disease compared to men. The reasons for this disparity are multifaceted and include hormonal, genetic, and even lifestyle factors. However, understanding these factors doesn't just shed light on the challenges women might face – it also opens the door to potential solutions. Armed with this knowledge, researchers are diving into the specifics. They are uncovering vital information that could lead to breakthrough treatments and interventions tailored to women. Fortunately, research is advancing and even leading to new possibilities of even drugs to help slow the onset of the disease.
New medication for Alzheimer's
Just recently the FDA approved the use of a new drug, Lequembi, aimed to help with Alzheimer's Disease. The drug does not cure the disease but is delays the onset. As sited by NBC News, "In a phase 3 clinical trial of 1,795 patients with mild cognitive impairment or early-stage disease, progression of the illness was slowed by 27%. " To read more on the study and investigation you can go to the NBC's website . You can also read more on the Alzheimers Association website.
Early detection
The recognition of the gender disparity in Alzheimer's Disease has prompted medical professionals to refine their diagnostic approaches. This has resulted in heightened awareness and more accurate early detection, allowing individuals to access interventions and support sooner. The types of tests include Biomarkers, brain imaging/neuroimaging, cerebrospinal fluid tests, blood tests and genetic risk profiling. Ask your doctor what might work best for you or your aging loved one. Being proactive and an advocate will help in early detection of Alzheimer's Disease as well.
How can I decrease my chances of getting Alzheimer's Disease?
According to Harvard researchers, women can help decrease their chances of getting Alzheimer's by increasing physical activity. Move! Do it in a way that makes sense for your lifestyle. Adding movement to your normal daily routine will help. Be aware of falling and the safety around working out. (Read more here for fall prevention.) Eating well and focusing on a healthy diet will help as well. Include foods like olive oil, avocados, fruits, vegetables, well stored fresh nuts, beans, whole grains, and lean meats like fish and poultry in your normal diet..
Armed with knowledge and a proactive mindset, women are navigating this challenging landscape with grace and strength. While the statistics may seem discouraging, they serve as a reminder that women are agents of change and progress. Through advocacy, research, and personal empowerment, women are not just facing Alzheimer's – they're championing a future where the impact of this disease is minimized, and quality of life is maximized.