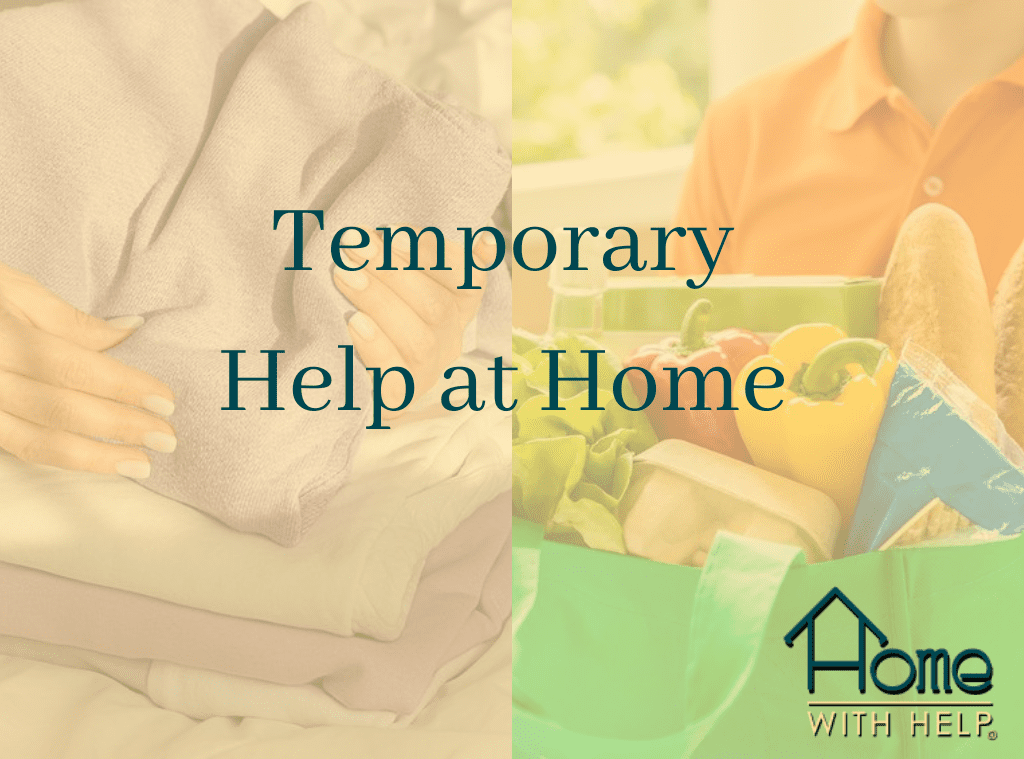 Did you know that caregivers are not just for elderly people? They can help with any non-medical assistance you may need including cooking, personal care, companionship, errands, etc. Here are a few reasons you or a family member may need some temporary in-home help from a caregiver…
-Broken hip and cannot get around very easily.
-Recent surgery and you need to be on bed rest.
-Recent stroke and need help with feeding or bathing.
-Broken leg and have to be on crutches or immobile.
-C-section and are not supposed to lift anything for a few weeks.
-Have a baby with colic and need a little help around the house with chores.
-Current or post chemo treatment and you are too sick for homemaking duties.
-Respite care for the elderly loved one at home so family members can take a break.
-Relief so family members can go out of town and not worry about senior at home alone.
Caregiving is not just for seniors as you can see. Home With Help serves a wide age range of people from new moms to hospice patients. Our caregivers are available for any personal care or homemaking needs you or your loved one have while you are recovering.
Do you or your loved one need help at home for a short period of time? Contact us today about availability or to answer any questions you might have regarding our services or our caregivers.