Screened, insured, bonded for your peace of mind
Home With Help® is the source for qualified, trained personal caregivers and for those who want the finest non-medical, in-home care and support.
Our Services
Alzheimer's Care
Homemaking
Personal Services
Companionship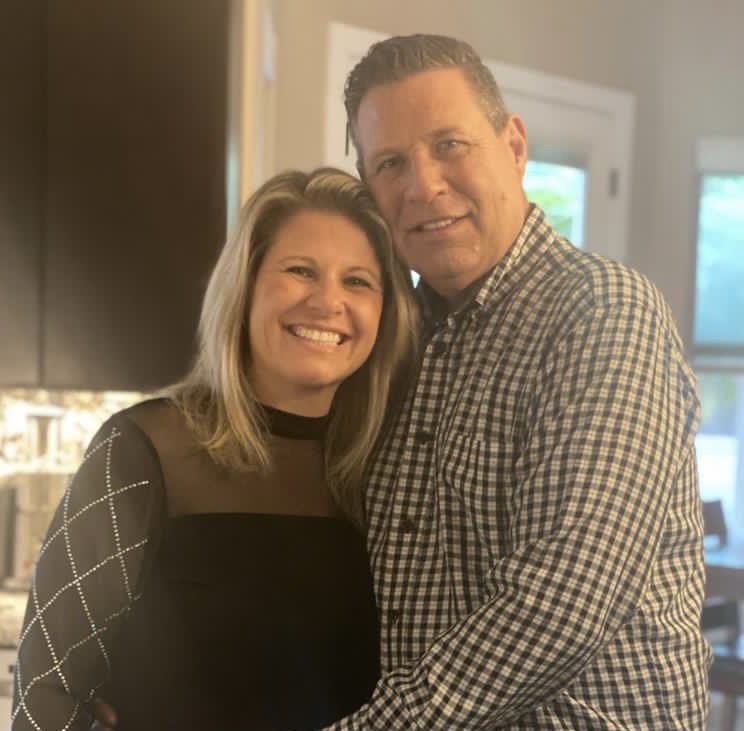 A Trusted Provider of In-Home Care
Located in Scottsdale, Arizona, Home With Help® was founded in 2002. Successfully serving Maricopa County, the company is family-owned and operated by Kimberly & Wes Mitchell. They are passionate about providing excellent in-home care for their patients and their families, whom they serve and love!
Home With Help® is the source for qualified, trained personal caregivers and for those who want the finest in-home care and support. They provide home care services to improve patients' health 24 hours a day, 365 days a year.
The team at Home With Help® is dedicated to providing compassionate, quality in-home care for their patients, so they can live with dignity and respect. This enables the patients to be in a safe and supportive environment while allowing them to do the things they enjoy at home.
Get Started
The stress of caregiving of a family member is multi-faceted. It can put strain on relationships, and impact jobs, health and family responsibilities.
Home With Help® can provide whatever support you need.
What Our Clients Say
Dear Home With Help®, Thank you so much for the help you have given me. With your help I have been able to remain independent and stay in my own home. Helping me with paperwork, medication reminders, getting me to doctors appointments, and keeping my family informed of my status has greatly reduced the stress in my life.
Ann W.
Phoenix, Az.
Dear Home With Help®, Thank you for your assistance. Your company has "good energy" in delivering your much needed services. Knowing I can count on you to get me to my doctor's appointments on time as given me much needed stress relief.
Melody H.
Phoenix, Az.
Dear 
Home With Help®
, Just a note to say thank you for all you have done for our family. Prior to 
Home With Help
 we had gone thru several independent caregivers that were inconsistent and undependable. My mother has Alzheimer's and with 
Home With Help
 we have been able to establish a routine of care that I can count on and allow me to continue working to support our family. The home care provided by 
Home With Help
 has allowed me to keep my mother at home which is where she prefers to be. Margie and Nidia have been a blessing, and have given me confidence that my mother is getting the best of care. Your staff at 
Home With Help
 are always available, professional, and very easy to work with. Your caregivers all seem to enjoy working for your company. Thank you for 5 great years of service and we look forward to many more.
Sara R.
Phoenix, Az.
Dear Home With Help®, Thank you for all that you have done over the last 6 weeks. Margie has done an outstanding job. She has been very helpful in helping me maintain my independence and choice. In addition to keeping me company throughout the day, she makes sure I take my medications on time and makes sure I receive nutritious meals. Margie's presence has been very important in helping us handle the daily stress.
John A.
Scottsdale, Az.
We have been using Home With Help® for 4 years to care for my parents. We had tried to manage their care on our own, but when we realized we needed help, we turned to Home With Help®. Our lives are much more happy and relaxed since receiving help from their wonderful caregivers. In fact, one caregiver in particular, (Carol) has become like a member of our family. She provides my father and our family such comfort knowing that she will be there to take care of Home With Help® management has always been easy to work with and very attentive to our needs.
Ann R.
Tempe, Az
Dear 
Home With Help®
, Words cannot express our gratitude for all that you do for our family. The security of knowing someone is as concerned for our well-being as we are, and that quality help is only one phone call away, gives us a peace unlike anything we ever experienced with all the other companies we worked with. Before 
Home With Help
 we were always struggling to find assistance that was dependable, honest, and caring. We worried we would never find the right people. Crystal is like a ray of sunshine. Always positive, never complains, extreme patience and compassion. She is a blessing in our lives and a gift from the lord. We are also very appreciative of Amy. Amy has a gentle, soothing nature which is a natural fit for our family. Thank you for blessing us with such lovely ladies and caring enough to send the best. 
Home With Help®
 has understood our needs and sees to it that they are met with compassion. That means the world to us. 
Home With Help
 management has truly put their heart into trying to match the right caregiver with the client. You're dedication to our happiness has been overwhelming.
Susan, Jackie, and Vera M. Mesa,
Az.